Juan Adriel is a 4-year-old boy who lives in Chincha, a little town located 200 Kilometres away from Lima, the capital of Peru. He suffers from a condition called 'hip dysplasia' which is a is a developmental deformation or misalignment of the hip joint which can make it very difficult for him to walk. He lives with him mum and his grandmother. His young mother works as farmer, making only $2 per day, which unfortunately is not enough to support little Juan, his grandmother who Is unable to work and cover the medical treatments that he needs. Unfortunately, Juan does not have access to any sort of medical care as in Peru you need to pay for this service. Juan and his family do not receive any sort of help from the government or his extended family as they are also financially unable to do so.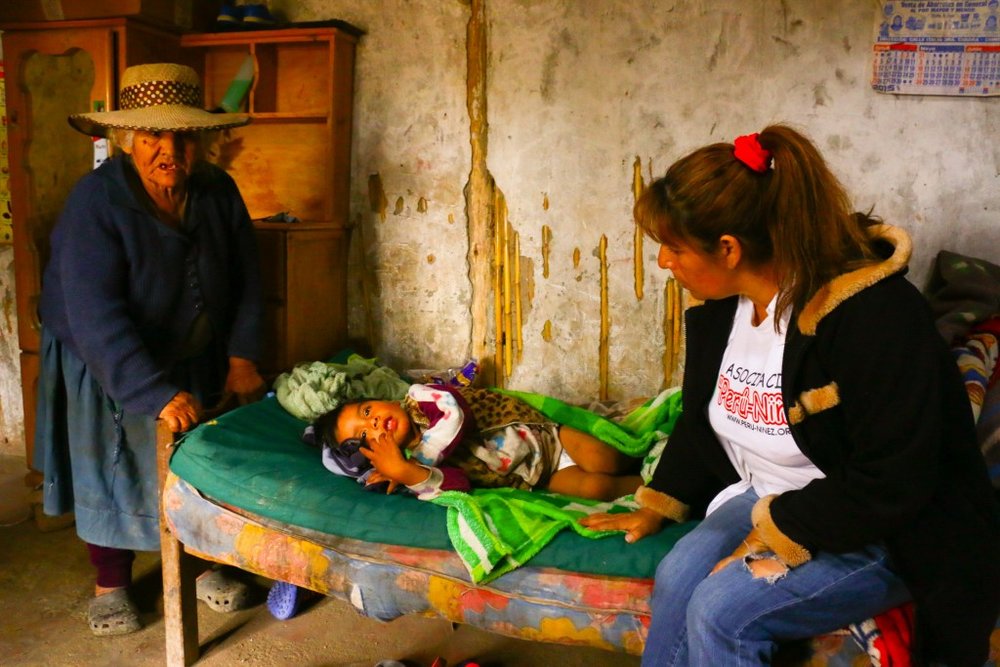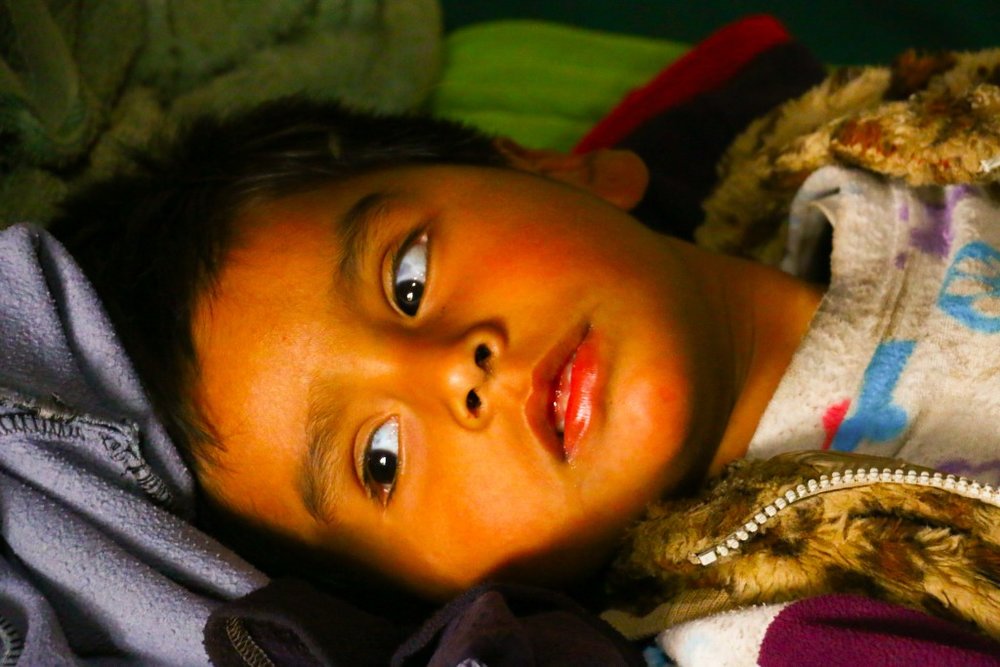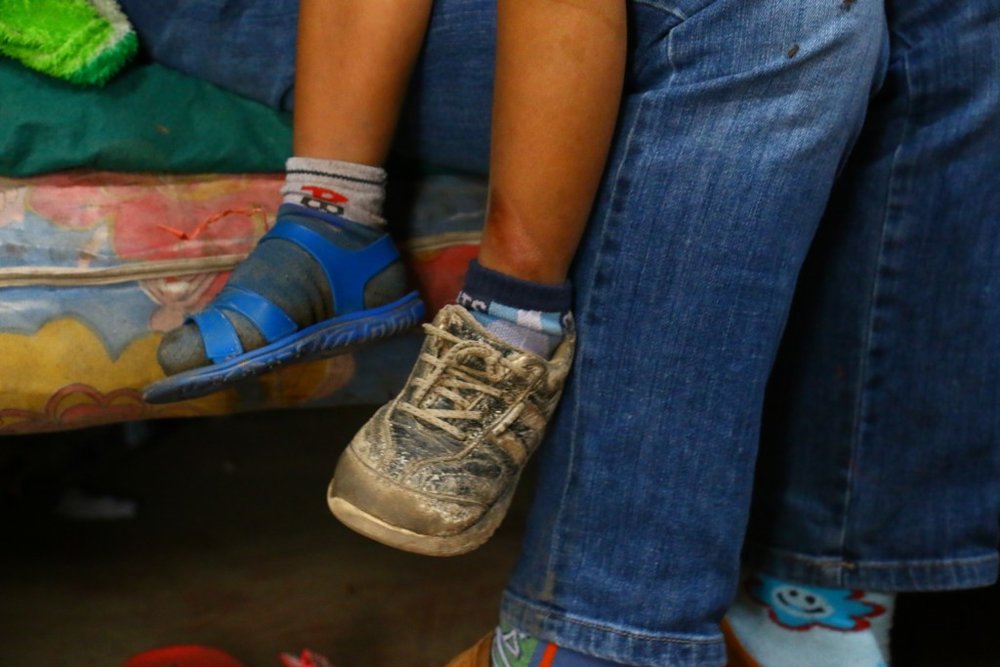 A few months ago we, we decided to run a fundraising in order to help this little boy. Some generous people donated money that made it possible for Into Peru to help organize a breakfast to raise more funds to buy things for him which he desperately needed such as clothes, furniture and some groceries. The donation also made it possible for Juan and his mum to travel to Lima to have some essential medical tests that will help determine what kind of treatment would be best for him. It is not possible to have some of these tests done in Chincha, the town where he lives. The donation given has been able to cover all these essential medical expenses.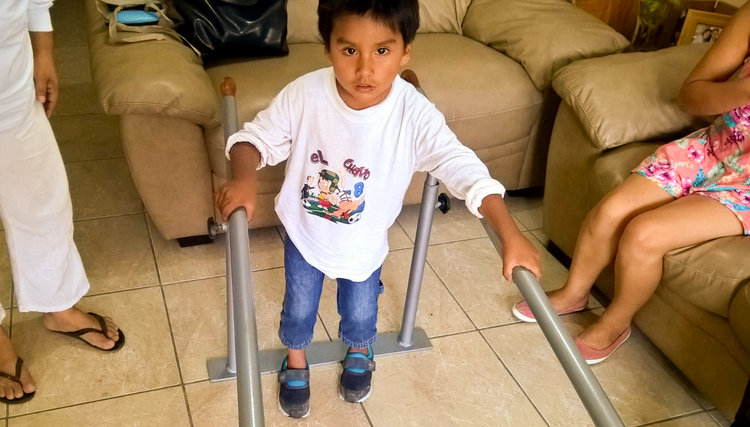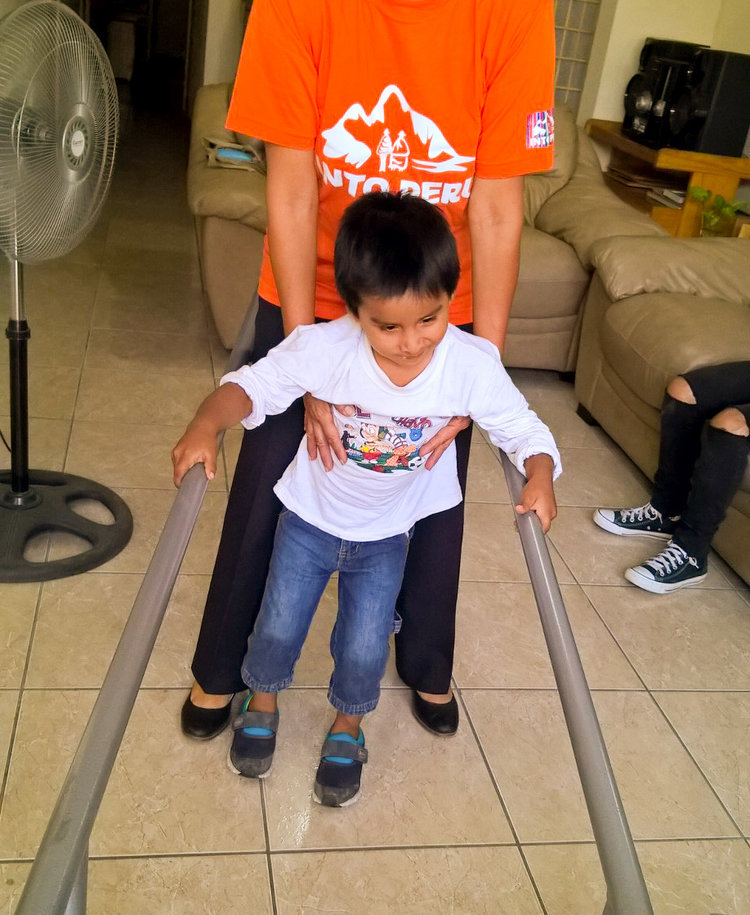 An essential part of his treatment involves for him to receive therapy at home using a parallel bar, which will help him gain strength in his legs, balance, and hopefully with time, independence. The donation given made it possible for us to buy the parallel bar which was taken to his home and now can be used by him every day. With time and the right treatment, the quality of his life will improve as he will be able to transport himself independently.
We would like to thank those generous people that donated selflessly. The impact this help will have in little Juan's life is tremendous and hopefully it is just the start of a better life for him.
He was very happy to receive help. Into Peru and from Peru, him and his mother would like to thank everyone who donated and were willing to help without knowing them. They will never forget this act of kindness.