If you are looking to travel from Urubamba to Aguas Calientes and back in style, the Sacred Valley train is genuinely the classy option.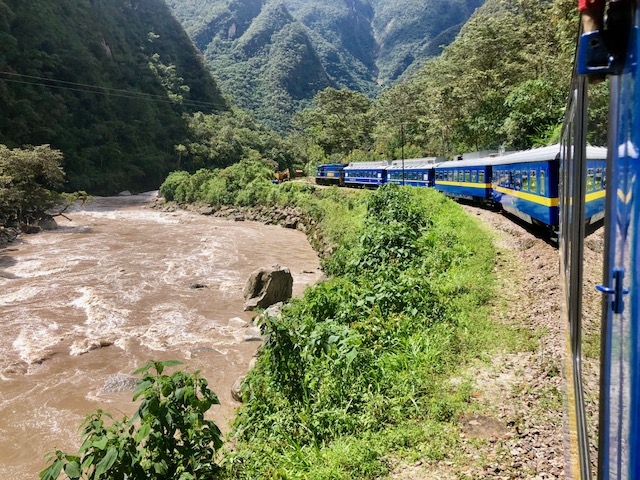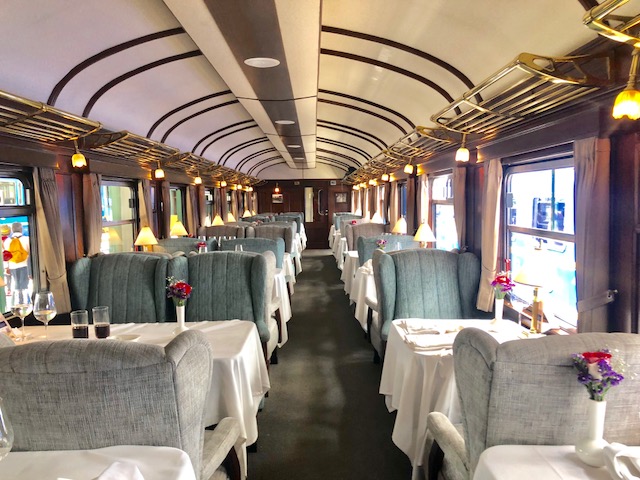 The Sacred Valley train by PeruRail is one of the only train services which leaves from Urubamba and arrives at Aguas Calientes and vice versa and it is absolutely worth taking. Upon arriving at the quiet, quaint station (situated on the grounds of the Tambo del Inka hotel) you immediately realise that you are in for a treat. The train's staff politely greet you at the door, take your bags and show you to your seat – setting the tone for the entire journey.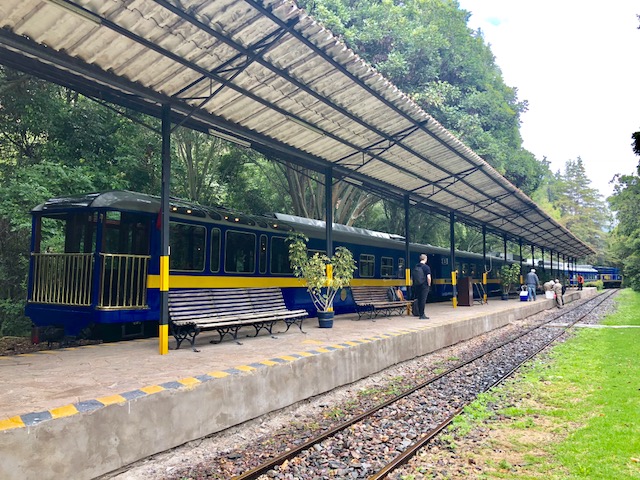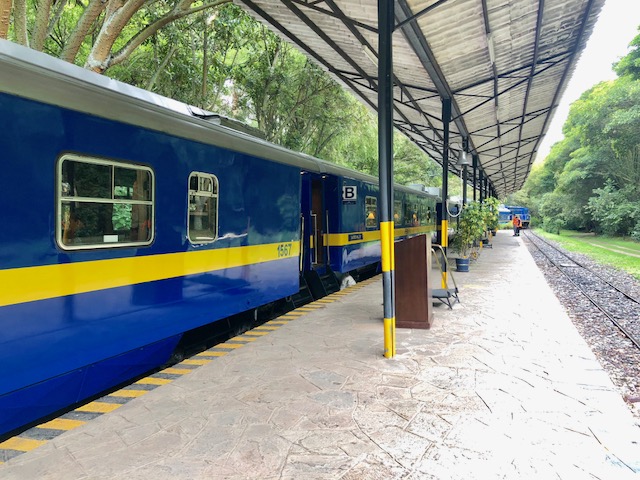 The train oozes luxury with its lavish decoration taking you back to the elegant 1920s.
The first carriage is where you are served a particularly delicious 3 course, Peruvian, gourmet meal at your comfy armchair and table prepared for fine-dining. We were treated to  the following menu:
Starter: Panquitas (Creamy corn with Paria cheese and 'Huancaina' sauce
Main course: Roasted chicken with Andean herbs
Dessert: Three milks cake with cape gooseberry and Pisco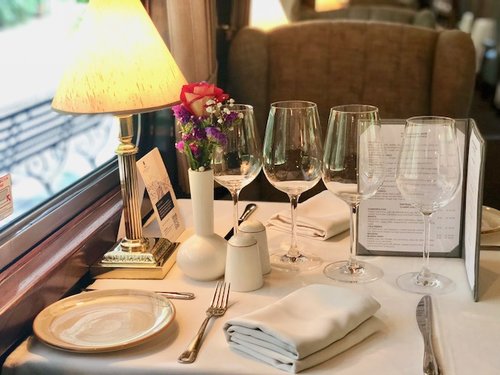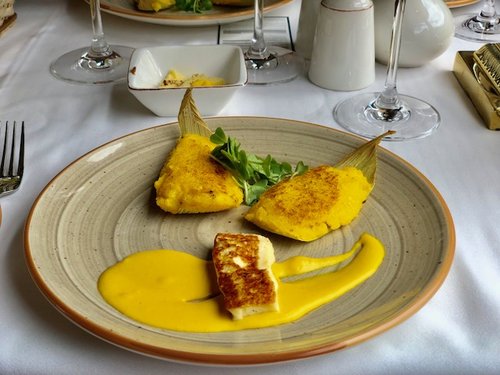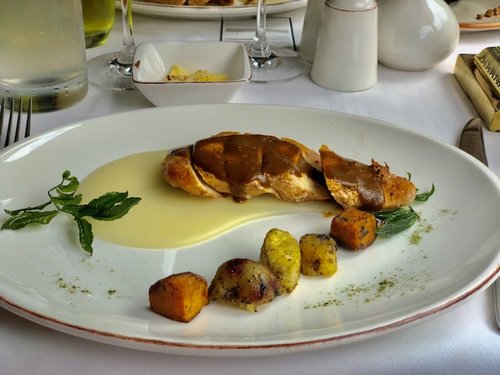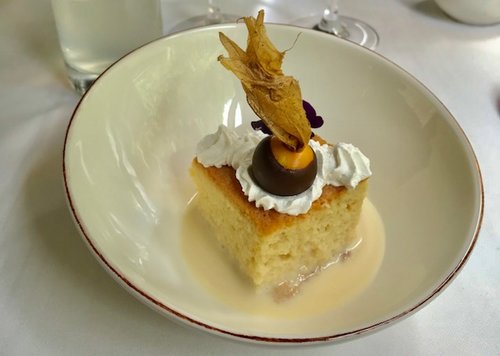 The second carriage has a bar with seating where you can enjoy a relaxed drink. The bar also puts on a Pisco sour demonstration on the Aguas Calientes – Urubamba route in the evening.
At the other end is the observatory carriage with giant windows and an open terrace right at the back of the train, offering astonishing views of the train's beautiful namesake, the Sacred Valley.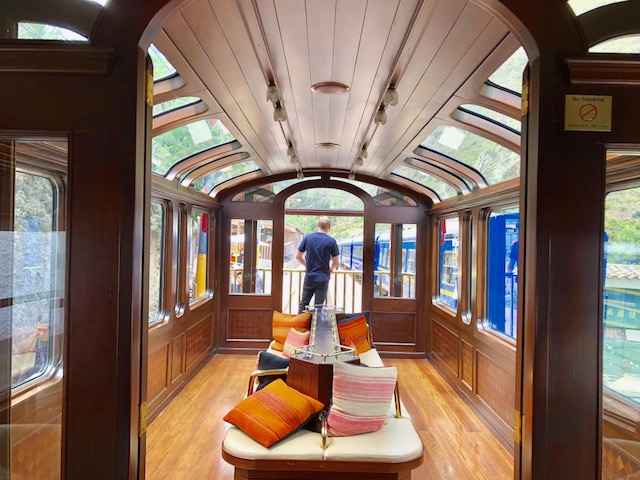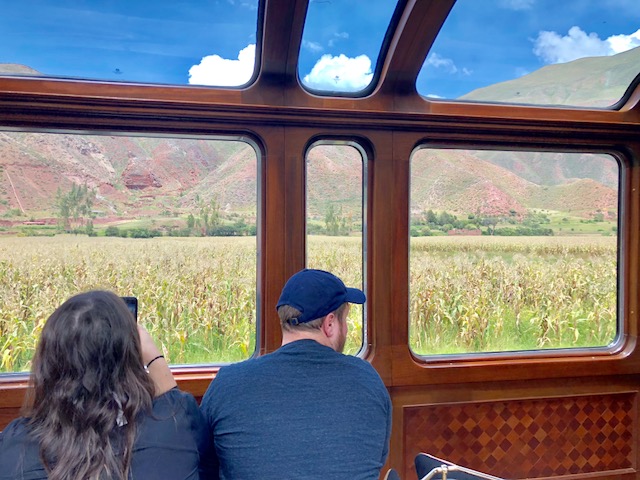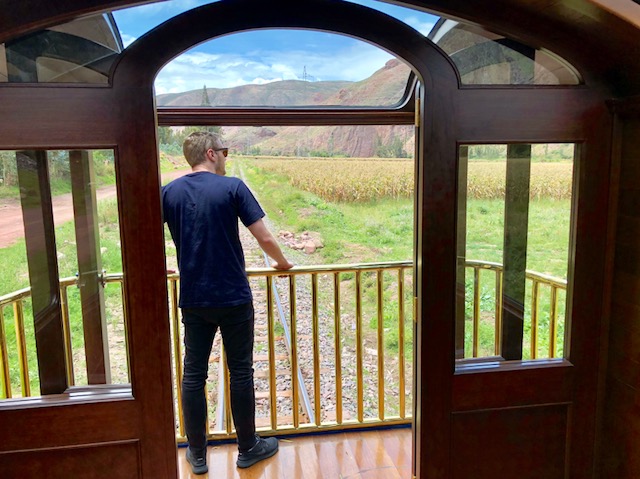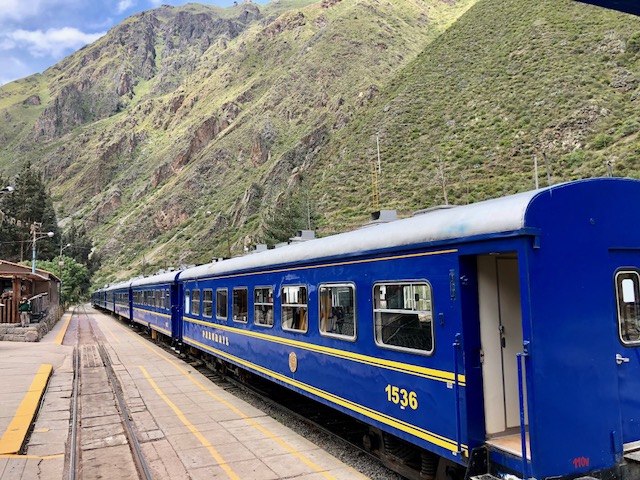 The train arrives at Aguas Calientes in time to enjoy Machu Picchu in the afternoon, precisely when it's at its quietest (which we highly recommend in order to best enjoy the Inca citadel). It's possible to return to Machu Picchu Pueblo station in time for the return train at 7.30pm if you only have one day. Or alternatively, you can stay in Aguas Calientes overnight and enjoy the town and its stunning surroundings on the following day and then take the train back that evening. Taking the train at night shows it off in an equally enchanting new light and is perfect for relaxing after spending the day exploring.
Memories of taking this train will stay with us for the rest of our lives, it is truly that impressive. One of our favourite highlights was taking in all the sights, sounds and smells of the Sacred Valley as we shared a romantic drink in the open carriage with the breeze in our hair, the winding Urubamba river on one side and the towering Andes mountains on the other.
For more info about this train visit: https://www.perurail.com/trains/perurail-sacred-valley/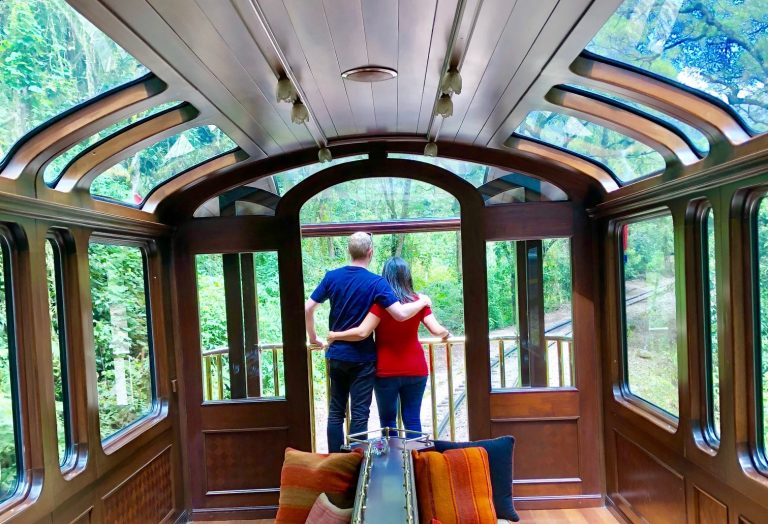 For help with planning your luxury trip to Peru, including the Sacred Valley Train, contact Into Peru at: info@into-peru.com