CUSCO & MACHU PICCHU 4 DAY TRIP
Machu Picchu (meaning Old Mountain) one of the wonders of the world, is the site of a jaw-dropping ancient Incan city, located in the Andes of Peru at 2,430 meters (8,000 ft.). But what makes this place so special? Its uniqueness is owed to the fact that it is a spectacular, 550-year old citadel built by the most advanced, pre-Columbian society in between two forest covered, Andean peaks. From its mysteriously formed walls, to its spectacular panoramic views, this awe-inspiring ancient city is a genuinely must-see destination, which more than deserves its place on your bucket list!
The iconic mountain that rises over Machu Picchu is called Huayna Picchu (Wayna Picchu). For many people climbing Huayna Picchu is one of their highlights when visiting Machu Picchu. If you are an adventure seeker, climbing Wayna Picchu rewards you with a unique view of Machu Picchu and a guaranteed winning Facebook profile picture!
Richard and Fiorella, recently embarked on Into Peru's Magical Cusco 4-day trip. Here we document their dream honeymoon trip: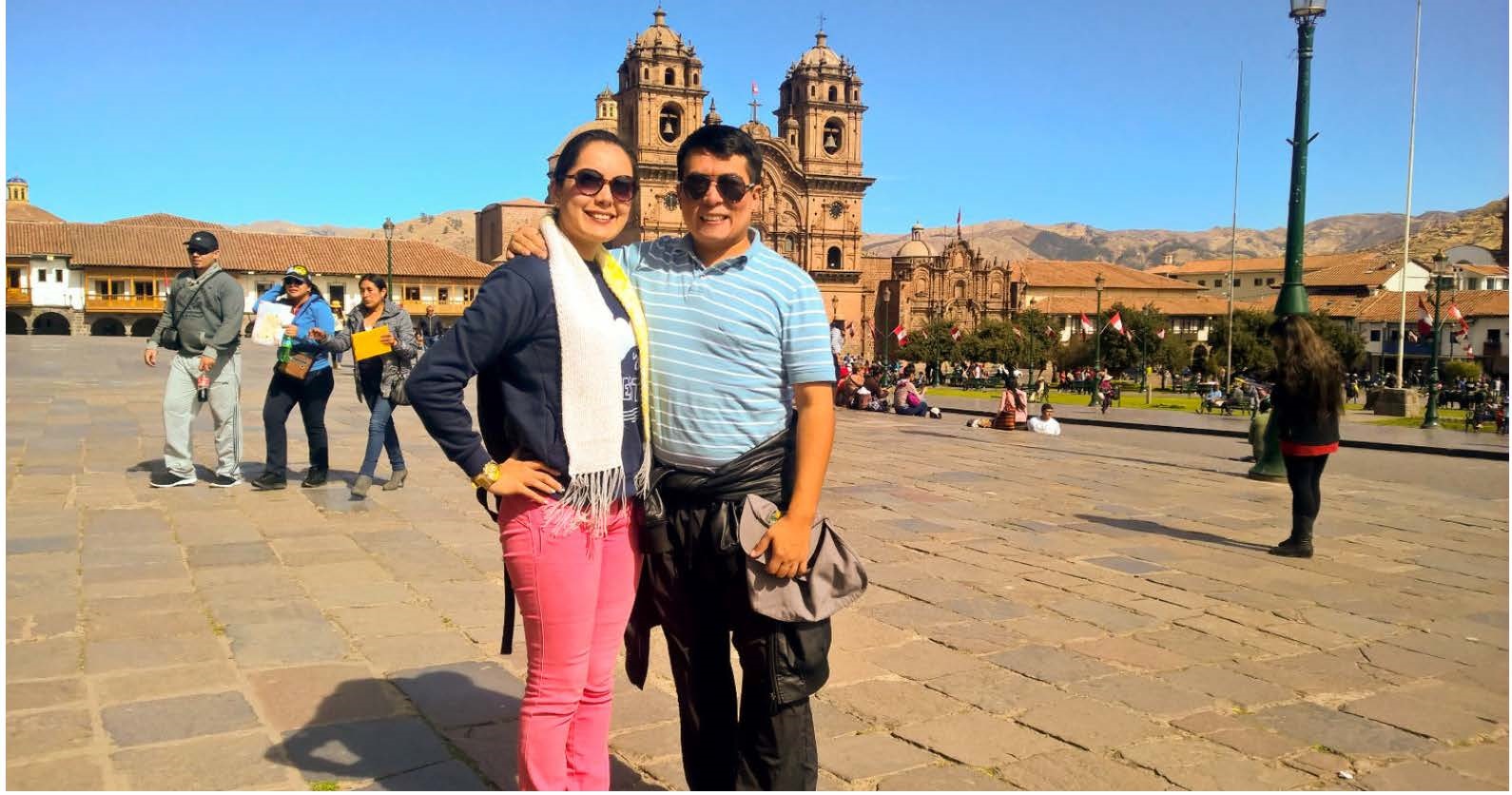 1) HOW TO GET TO CUSCO?
The easiest way to travel between Lima and Cusco is to fly. There are numerous flights per day, and the flight time is approximately an hour. Several airlines fly to Cusco, including Lan, Avianca-Taca, Star Peru and Peruvian Airlines. Richard and Fiorella flew with Peruvian Airlines and paid $168.00 each.
Alternatively, if you are travelling on a tight budget you can travel to Cusco by bus, passing through the desert and mountainous regions of Peru, which takes between 19 and 24 hours depending on the service. Spending a day on the bus has its perks, as tickets range from $25.00 (Approximately £16.00) in economy to $58.00 (Approximately £37.00) for a first class seat.(Approximately £108.00)
2) EXPLORING CUSCO
Cusco is a beautiful city that was once the capital city of the Incas, filled with both ancient and colonial remnants alike. This UNESCO World Heritage city, has stunning cobble stoned streets, great hotels, and a relaxing atmosphere that make it worth spending at least a couple days there.
During our city tour, Fiorella and Richard visited the 'La Iglesia de la Compañia' church with its handcrafted wood and jewellery works, and the 'Temple of the Sun' also known as the 'Koricancha Temple', famous for its incredible hand crafted rocks.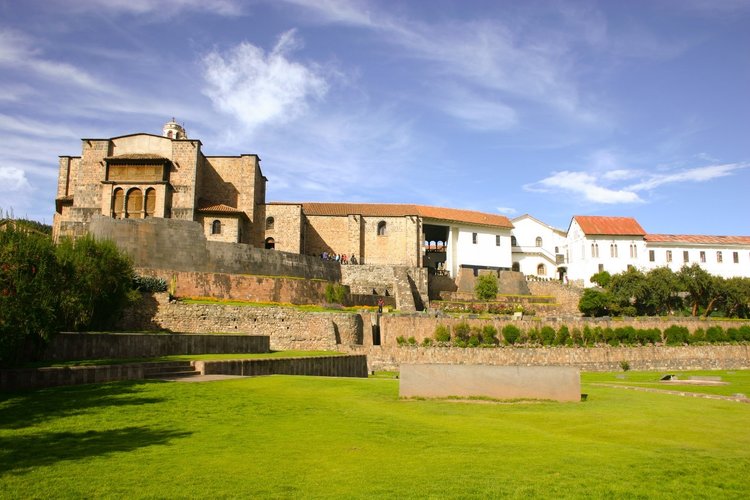 Qorikancha Temple in Cusco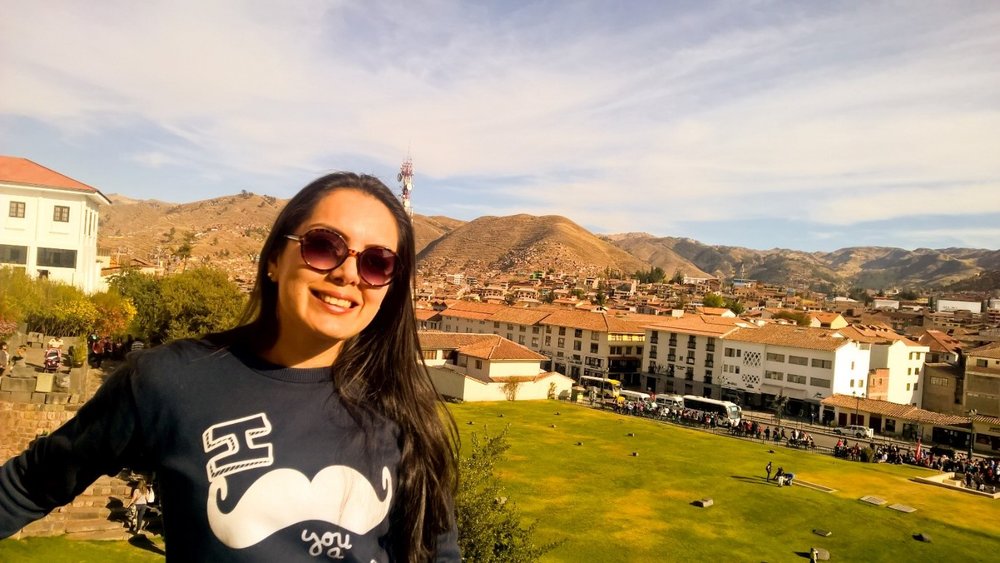 View from the Qorikancha Temple in Cusco
The UNESCO World Heritage site, 'Sacsayhuamán', is a breathtaking stone walled fortress located in the outskirts of the city. Here you will also find the ancient ruins of Kenko, Tambomachay and Puca Pucara. All must see attractions when visiting Cusco.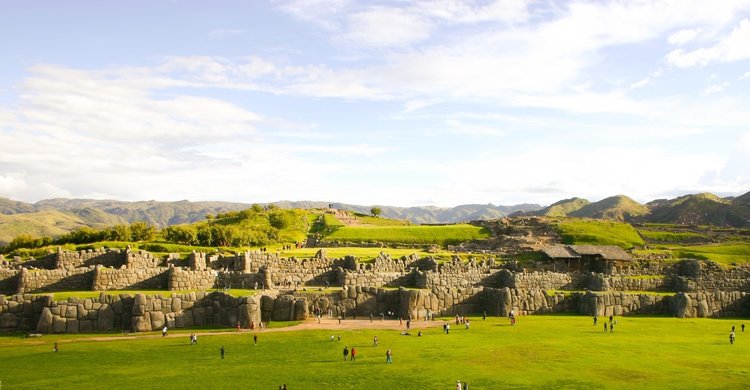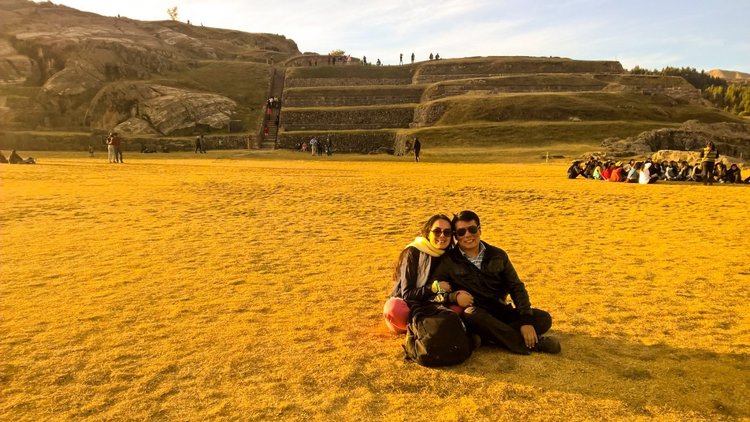 Richard and Fiorella at Sacsayhuamán
Cusco has something for everyone, demonstrated by the vast number of tours available. There are historical and heritage tours, climbing tours, biking tours, walking and hiking tours. We also recommend visiting the beautiful San Blas neighborhood, the planetarium, the San Pedro market, or just take time to explore the many stunning churches and historic buildings that await round every corner in this mystical city.
3) FROM CUSCO TO MACHU PICCHU
Machu Picchu itself is a few hours from Cusco, along the spellbinding Sacred Valley but seeing this 'Wonder of the World' is definitely worth the trip. For those who don't have the time or the energy for the Inca Trail, there are numerous ways to get to Machu Picchu:
Option 1: You can take a direct train from Cusco to Aguas Calientes (the unique town at the base of Machu Picchu Mountain). Advanced booking is encouraged as the service sells out quickly. This train departs from a small town called Poroy, 10 km away from Cusco. You can take a taxi to Poroy train station.
Option 2: You can take the train from the beautiful town, Ollantaybambo (located between Cusco and Machu Picchu) to Aguas Calientes. It takes approximately 2 hours to get to Ollantaytambo from Cusco. You can either take a taxi or a small bus called a 'colectivo', which is much cheaper but will tend to run on its own schedule. There are also comfortable mini-vans which run between Cusco and Ollantaytambo (via Urubamba). They run all day, leaving when full (which can take a while to fill up on quiet days!)
Ollantaytambo: This is where the Incas retreated after the Spanish took over Cusco. Much of the town is still exactly as it was in Inca times. When visiting, the spectacular ruins of Ollantaytambo are a must; as well as the Temple Hill, and the Wall of the Six Monoliths, designed to reflect the setting sun.
PeruRail's Three Cabin Types
If you're heading to Aguas Calientes (Machu Picchu Town) on the train, you can choose from three different Perurail cabin types:
Expedition, Vistadome, and the luxurious Belmond Hiram Bingham, which is considered one of the seven best trains in the world (Magazine Condé Nast Traveller 2010).
Our travelers, Fiorella and Richard chose to travel on the Expedition train, with panoramic windows, perfect for seeing the breathtaking views along the Sacred Valley. The Expedition service departs from two stations: Cusco (Poroy) and the Sacred Valley (Ollantaytambo).
You're almost there: The train's final destination is Aguas Calientes station. From there you can choose one of two options to get to Machu Picchu: a bus up the Hiram Bingham highway or you can hike. If you're an early bird you can hike or take an early bus to witness a once-in-a-lifetime sunrise over Machu Picchu!
Into Peru will make sure you have your bus ticket ready to avoid the queues to buy tickets. Get to the bus station as early as possible. You might not believe it but sometimes there is already a queue by 6:00 am. The bus ride to Machu Picchu from Aguas Calientes takes approximately 30 minutes.
4) EXPLORING MACHU PICCHU
For centuries, Machu Picchu was buried in jungle, until Hiram Bingham stumbled upon it in July 1911. It was uncovered by an archaeological expedition sent by Yale University and we are extremely pleased they did!
Our honeymooners enjoyed a professionally guided tour through the site, followed by some free time to explore the 'Wonder of the World' at their own pace and to take that all important profile picture! In order to appreciate not only the architecture, but also the history and stunning surroundings, we recommend you plan for a few hours to explore after the tour.
Highlights of the ruins include The Sun Gate, The Temple of the Condor, the Plaza Principal or Main Square, and The Temple of the Three Windows.
How far in advance should you book Machu Picchu? If you plan to arrive during the peak season, reserve your pass four to five months ahead through Into Peru. If you want to climb Huayna Picchu, the mountain overlooking Machu Picchu, you need to reserve a ticket in order to enter. You should seek to book as far ahead in advance as possible as the limited daily tickets often sell out up to 6 months in advance.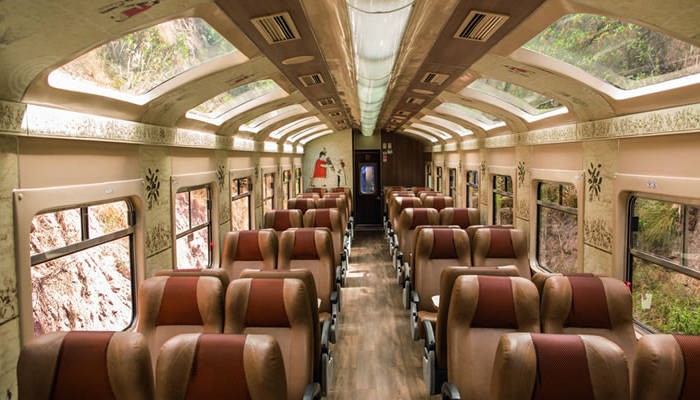 PeruRail Vistadome Train with Panoramic Windows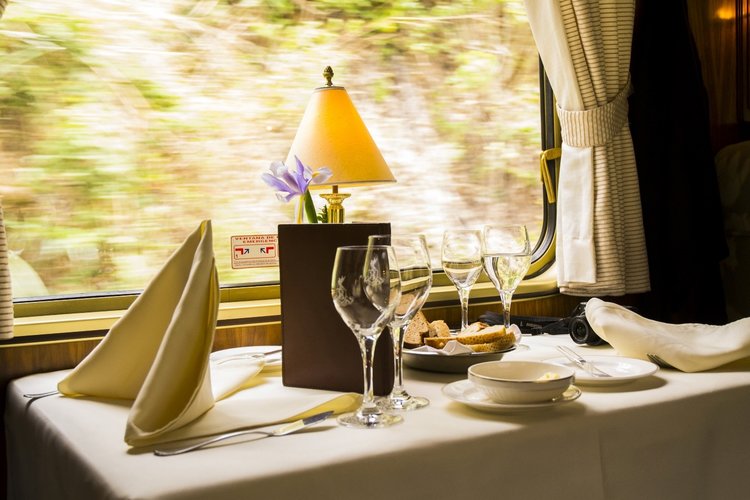 PeruRail Hiram Bingham Luxury Train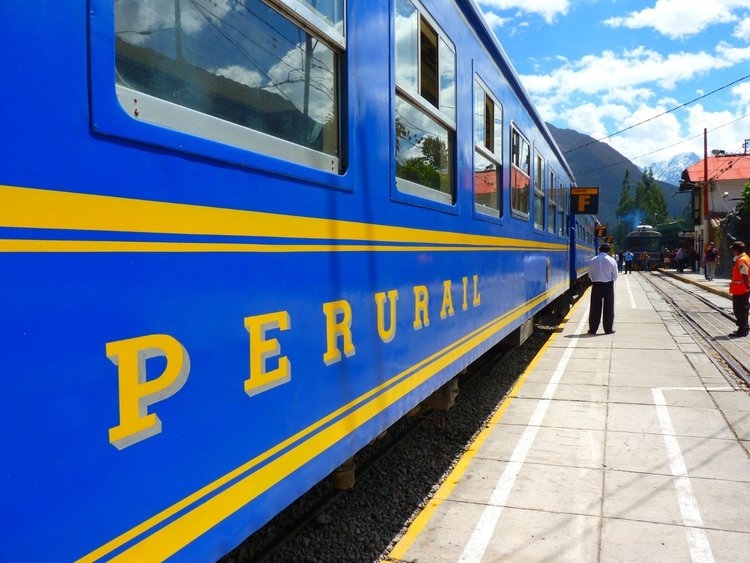 PeruRail Train at Ollantaytambo station
5) VISITING AGUAS CALIENTES
The town at the base of Machu Picchu is called Aguas Calientes (meaning: Hot Waters), a town with numerous restaurants, hotels, hostels, internet cafes, shops and craft markets, all catering to tourists. When visiting, we recommend you visit the main plaza where you'll find the central fountain and statue of Pachacutec (meaning: He who shakes the Earth), the Inca ruler for whom Machu Picchu is believed to have been built.
We also recommend you visit the natural hot springs or 'Aguas Termales', located at the top of Pachacutec Avenue. Entry costs less than $4.00. Finally, don't forget to check out the colourful handicraft market in front of the train station.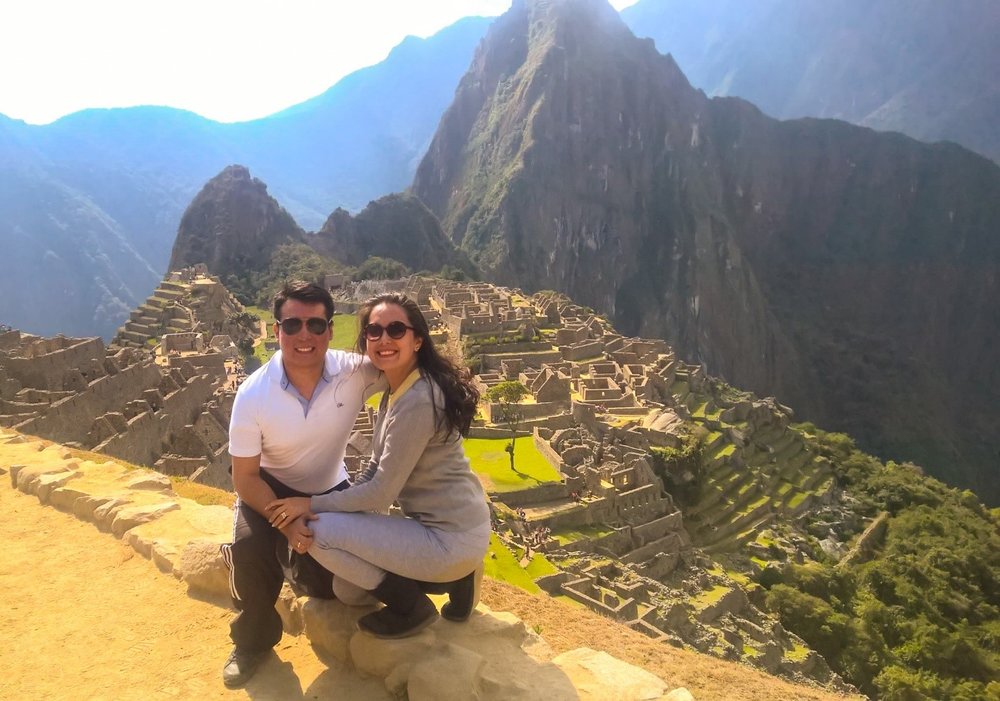 Richard and Fiorella at Machu Picchu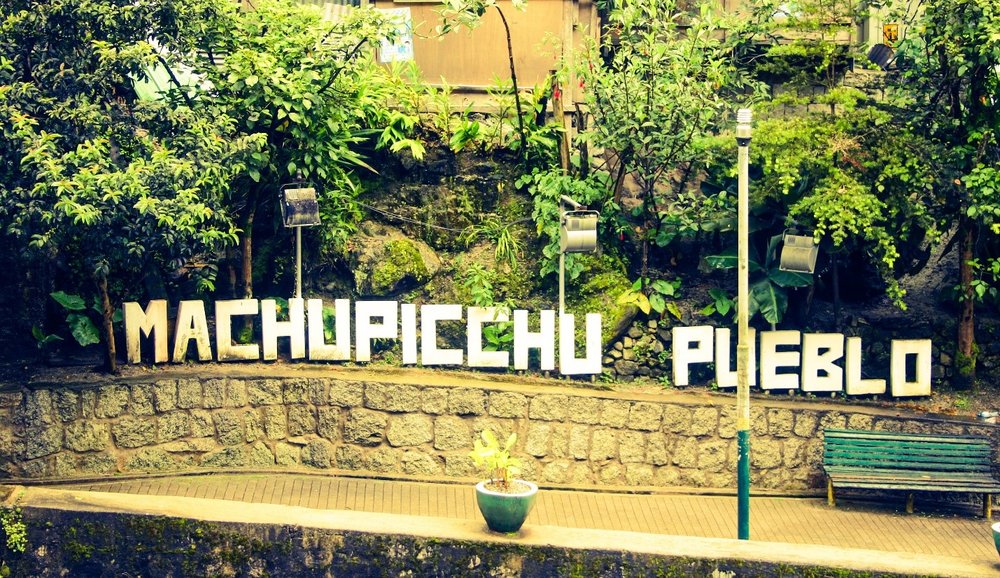 Machu Picchu Pueblo, also known as Aguas Calientes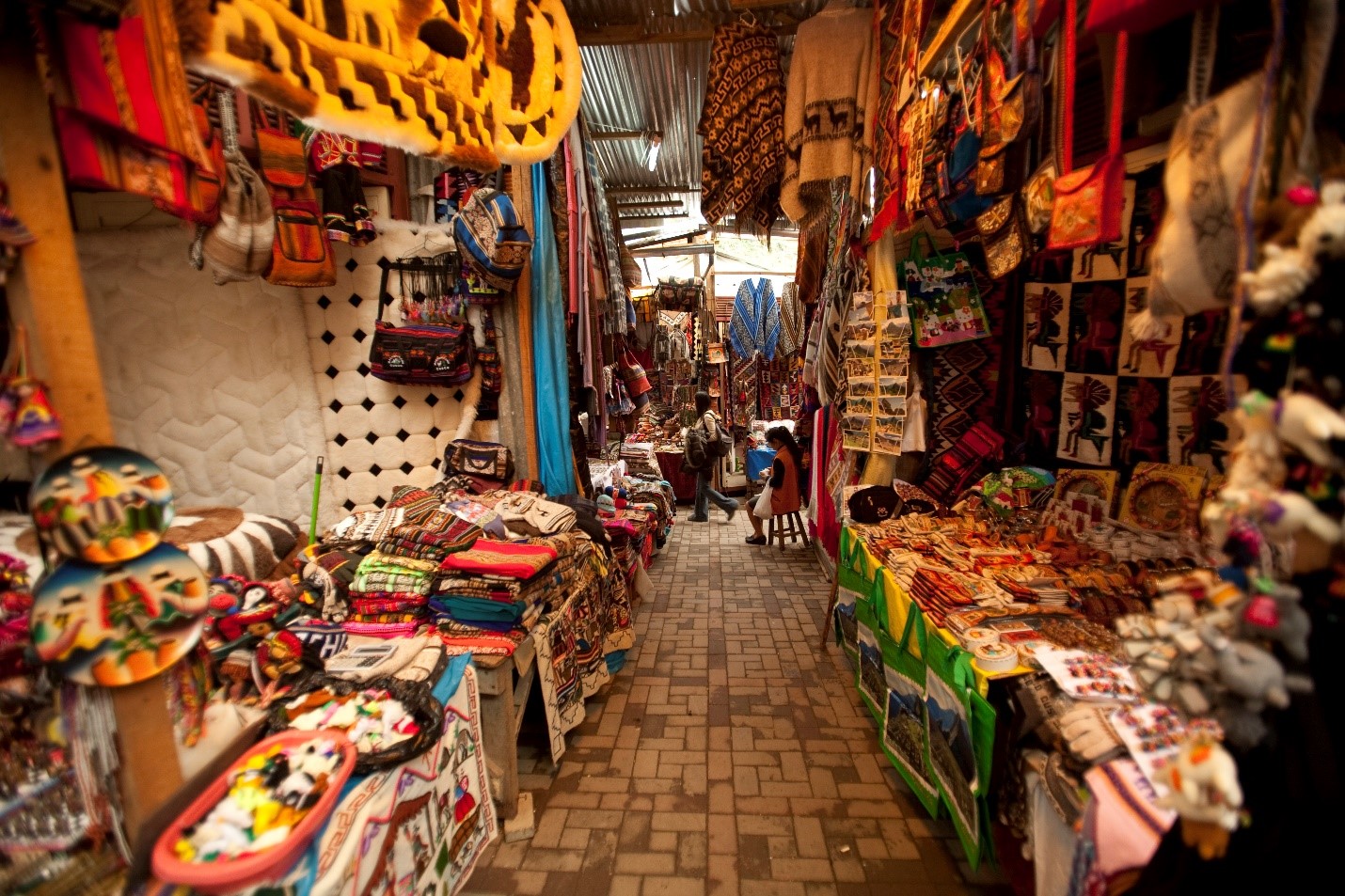 Aguas Calientes vast Craft Market
What Fiorella and Richard had this to say about their trip:
"Thank you to INTO PERU! We had a wonderful honeymoon, we spent four unforgettable days with first class service, with faultless tour guides, transport and incredible food, I highly recommend this trip and Into Peru's services. Thank you!"
WHEN IS BEST TO GO TO MACHU PICCHU?
Machu Picchu is open all year-round, although there are two things you need to consider: the weather and the crowds. Officially, October to April is the rainy season; however, it can rain anytime of the year. Additionally, whilst peak season is July–August, you should always expect some level of crowds. We recommend visiting in the afternoon when it is less busy,
HELPFUL ADVICE FOR VISITING CUSCO
Take coins with you at all times, as you may need them to use bathrooms when visiting attractions, to give away as tips when taking pictures with locals (expect to be asked for a couple of soles in exchange or to be turned down) and to buy souvenirs. Contactless payments haven't quite made it to the ancient citadel yet!
Book your trip as far in advance as possible to avoid disappointment. Tickets have often been known to sell out months ahead. If tickets from Cusco are sold out, all is not lost – It is possible to buy a ticket that departs from the town of Ollantaytambo in the Sacred Valley—or that stops there on the way back. From there it is easy to catch a taxi or minivan to/from Cusco.
Contact us here for help planning your dream trip to Peru!